Model

| | |
| --- | --- |
| Brand | Segotep |
| Series | GP series |
| Model | 750W Fully-Modular |
Details

| | |
| --- | --- |
| Type | ATX12V / EPS 12V |
| Maximum Power  | 750W |
| Fans  | 14CM |
| PFC  | Active |
| Main Connector  | 20+4Pin |
| +12V Rails  | Single |
| PCI-Express Connector  | 4 x 6+2-Pin |
| SATA Power Connector  | 8 |
| Modular  | Full Modular |
| Efficiency  | > 90% |
| Energy-Efficient | 80 PLUS GOLD Certified |
| Over Voltage Protection  | Yes |
| Overload Protection  | Yes |
| Protection | OVP, UVP, OPP, SCP, OCP and OTP. |
| Input Voltage | 100 – 240 V |
| Input Frequency Range | 47 – 63 Hz |
| Input Current | 12A @ 115V, 6A @ 230V |
| Output | +3.3V@16A, +5V@12A, +12V@62A, -12V@0.3A, +5VSB@2.5A |
| Approvals | TUV, 80 Plus |
| Dimensions | 6.3″ x 5.91″ x 3.39″ |
| Max PSU Length | 160 mm |
| Weight | 6 lbs |
Features
Connectors
1 x 24(20+4)Pin ATX
2 x 8(4+4)Pin
4 x 8(6+2)Pin PCI-E
8 x SATA
6 x 4Pin D-Type
1 x Floppy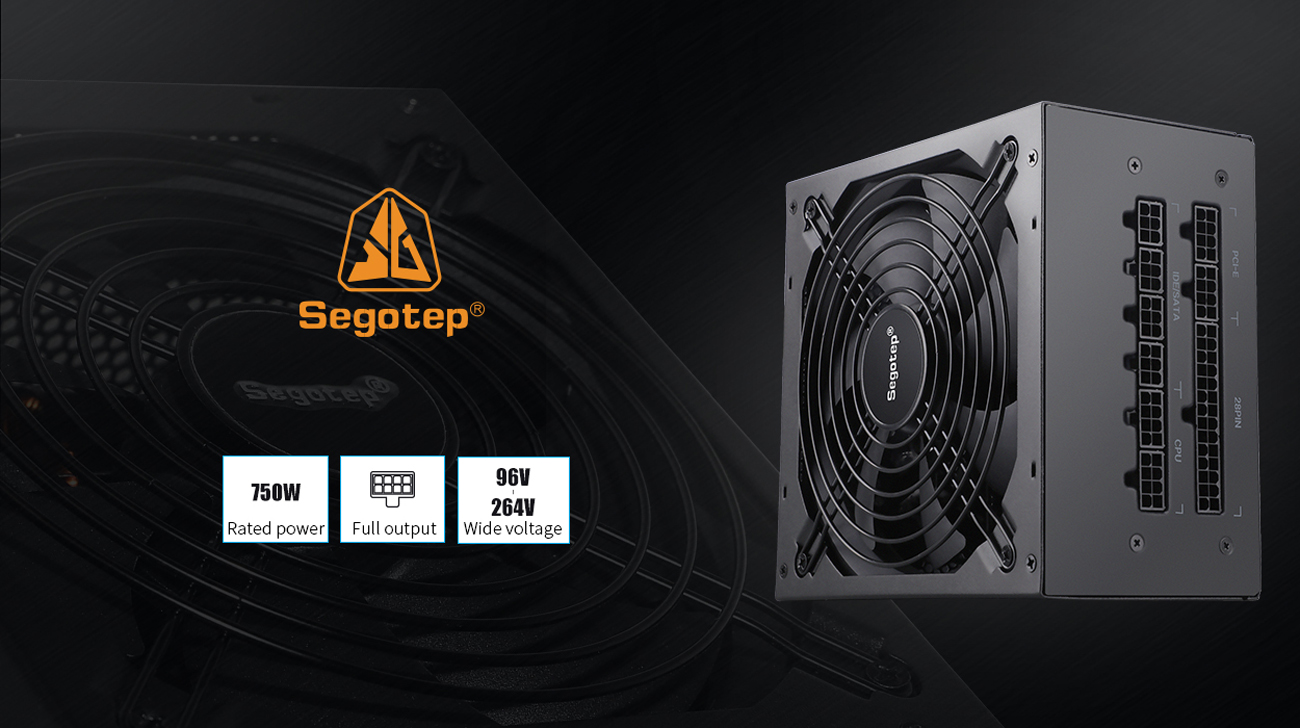 750W GOLD FULL MODULAR
High Quality Power Supply of the Times RTX exclusive power supply
FULL MODULAR CABLE DESIGN

The fully modular cable design allows use of only the cables you need for reduced system clutter and improved air flow.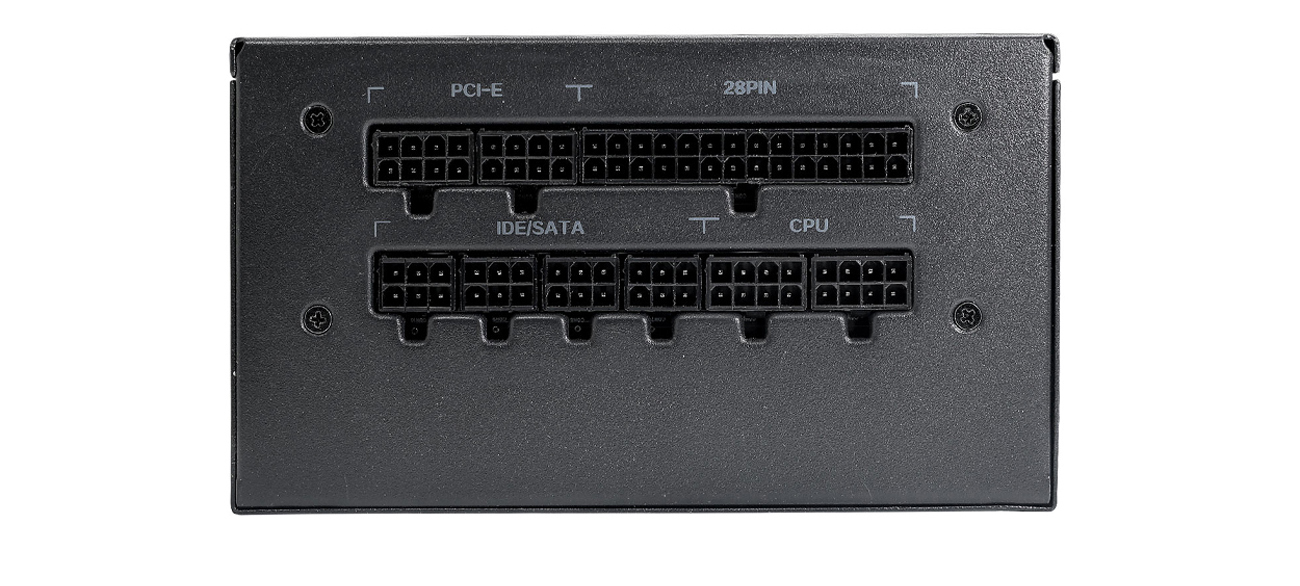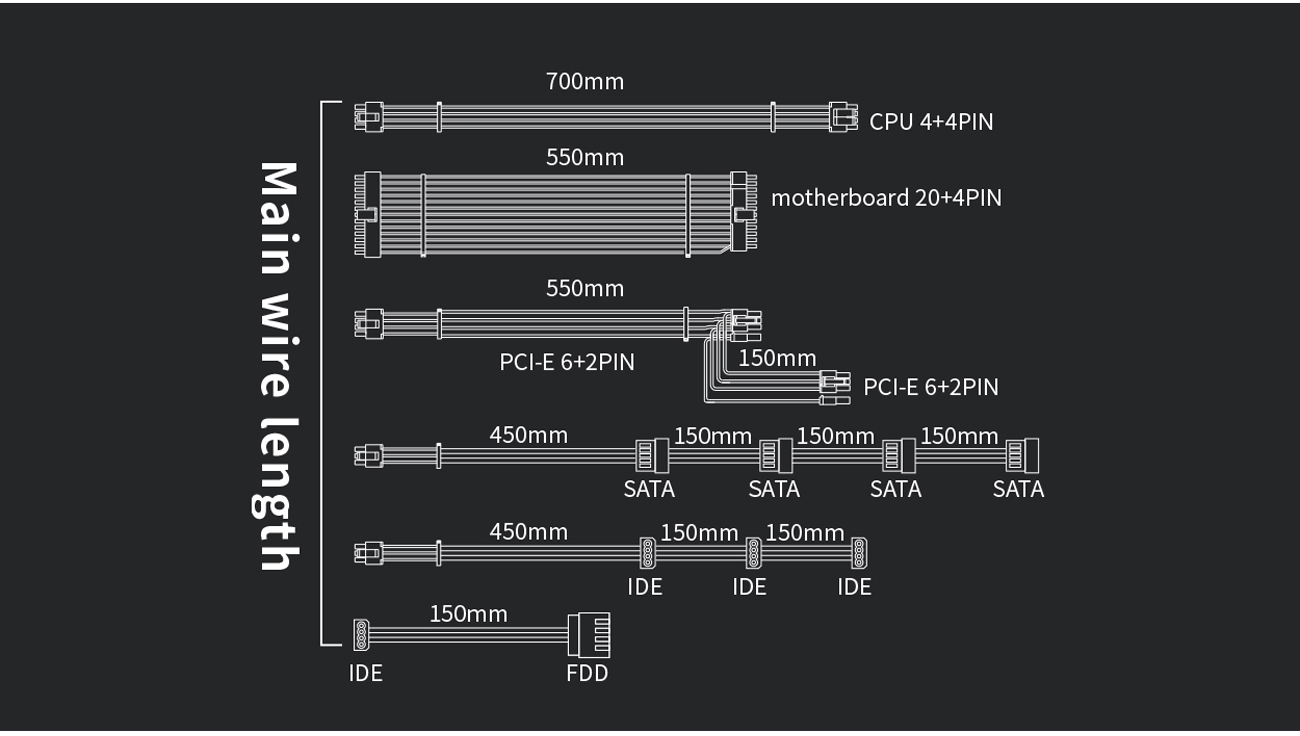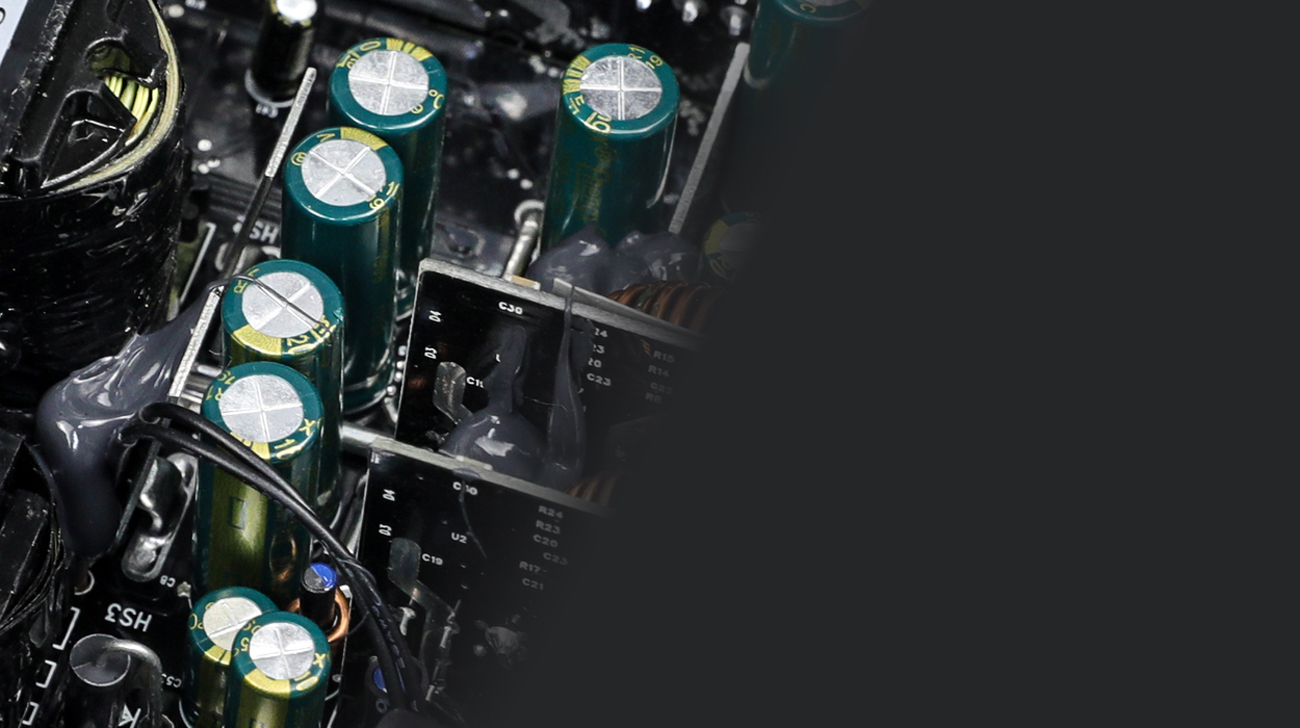 COMPREHENSIVE PROTECTION
Over Current/Voltage/Power/Temperature Protection, Under Voltage Protection, and Short Circuit Protection provide maximum safety to your critical system components.
SUPEIRIOR PERFORMANCE
Delivering enough power to support high-end hardware with no issues.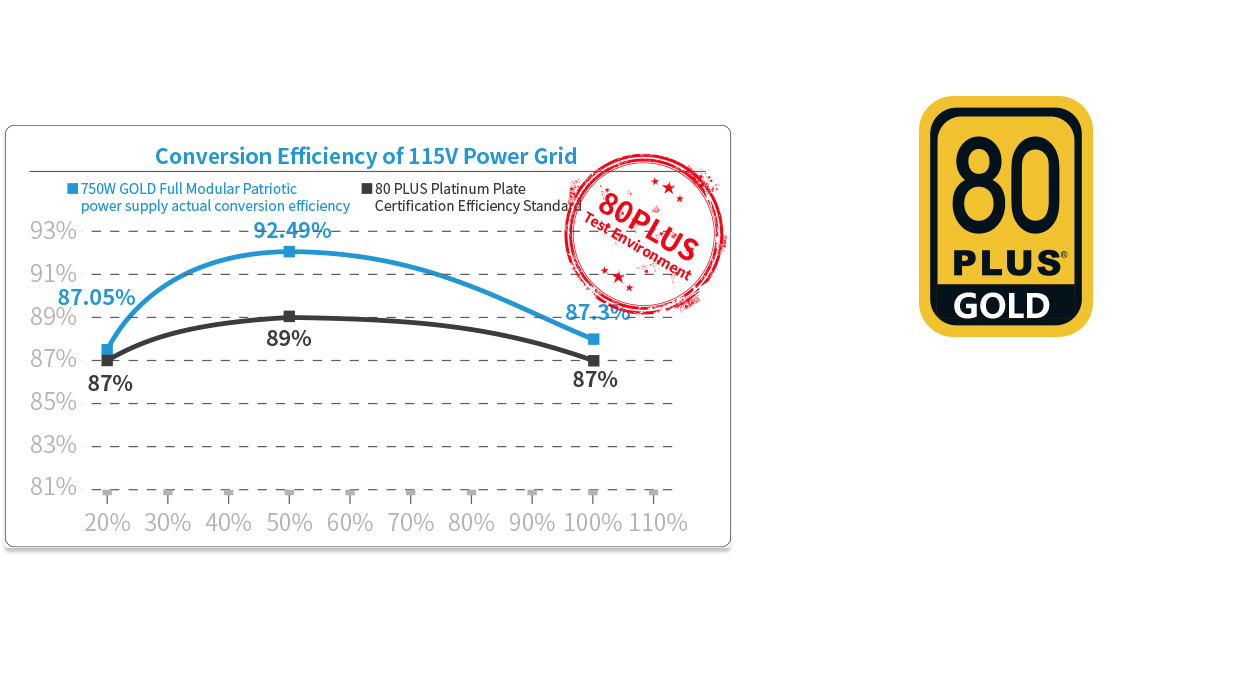 80 PLUS GOLD CERTIFIED
The 80 PLUS GOLD certified power supply provides ultra-high power efficiency of at least 87% at any load between 20% and 100%, saving your money on your electrical bill, reducing heat in your computer's system and prolonging its life.
A quiet fan keeps the power supply running at peak performance and with inaudible noise.