XIBERIA-V20-USB Service Commitment:
12-month hassle-free warranty and after-sales service is the only guarantee for consumers.
Only for the perfect customer experience.
The Headset is Abnormal:
XIBERIA-7.1 Surround Sound
Check the USB cale connection to your computer. Try a different USB port on your computer. Connect directly to your computer. Do not use a USB hub.

Make sure the headset is not on mute

In your application and operating system, check the volume and microphone settings
PC Setup:
Control Panel > Sound > Set the default playback and recording device to "USB Audio Device" device >>
Mac Setup:
Apple Menu > System Preferences > Sound > Set Default Output and Input Device to "USB Audio Device" Device >>
Super quality inspection guarantee:

XIBERIA Gaming Headset: every XIBERIA Gaming headset will go trough a strict quality test process before sending out.

Quality inspection process – Product appearance inspection – Microphone inspection – 7.1 Sound card test – Audio test and other repeated tests for three times to be out of stock.

We are committed to providing our customers with the highest quality gaming headphones.

Single-Point Microphone and Cool LED Light:

XIBERIA-V20-USB customized unidirectional microphone reduces ambient noise for enhanced voice quality, to pick up your voice clearly and loudly; easily to switch ON/OFF, adjustable microphone volume.

Super Pro-Skin Memory Earmuffs:

1.2 inch thick ear pad uses a new second-generation skin-friendly material that not only reduces hearing damage, but also softens to give you a super comfort feeling.
Compatible Device:

XIBERIA-V20-USB Headset with USB Plug, Compatible with PC, Laptops, MAC, MAC Book Devices.

Processing Technology:

High-Energy Technology, Metal-Adjustable Headwear, Wear-Resistant Materials, High Ductility ABS Materials.

Compatible with Platforms:

Windows 7 — Windows 10

120 MB of free hard drive space for installation

* 7.1 Surround available on Windows only. Software installation required.

Software download at www.xiberia.net/support
MÔ TẢ SẢN PHẨM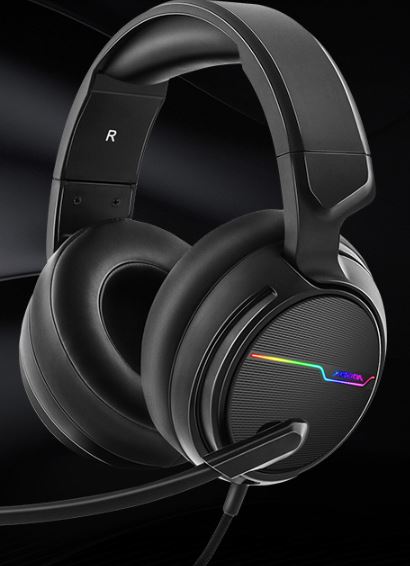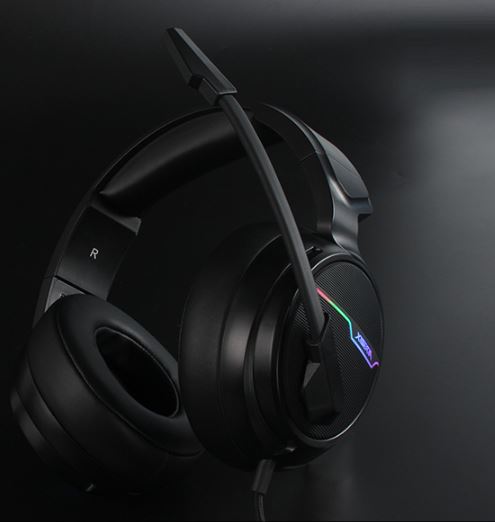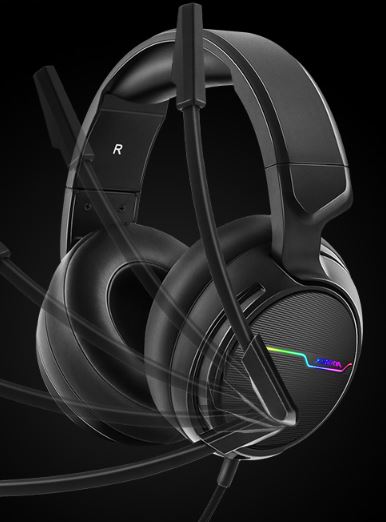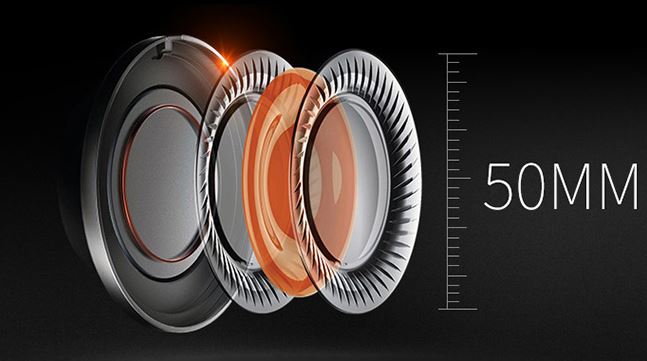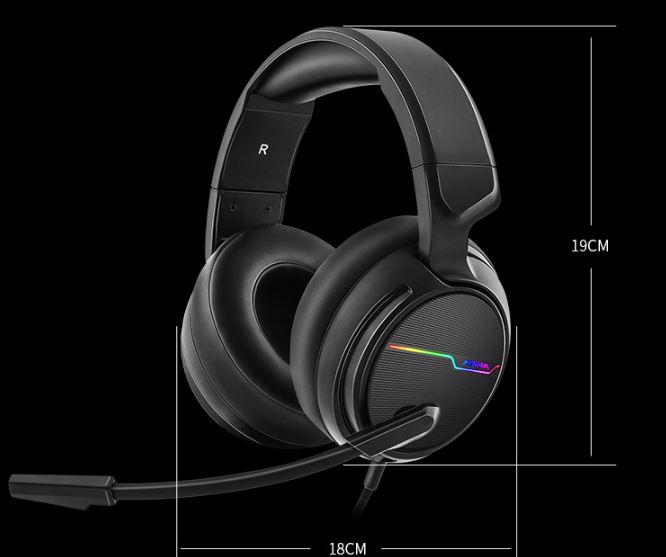 Bạn sẽ cực kì nổi bật và phong cách khi đeo tai nghe XIBERIA với thiết kế đậm chất game thủ, đặc biệt hệ thống đèn Led 7 màu nổi bật.
Thiết kế Nhựa ABS cao cấp với tông màu đen chủ đạo toát lên vẻ đẹp hiện Đại và mạnh mẽ
Kích thước vành tai lớn (11cm) tạo cho bạn cảm giác kín tai và hạn chế tối đa tác động từ bên ngoài.
Mic được tích hợp ngay trên tai nghe vô cùng tiện lợi, cho khả năng xử lý tạp âm tuyệt đối và đàm thoại rõ trong quá trình giao tiếp.
Tích hợp âm thanh 7.1 cho trải nghiệm Nghe Nhạc lẫn Gaming tuyệt vời với Âm Bass sâu đi kèm Treble rõ nét và cực kì trong trẻo.
Dây kết nối được bọc cao su cao cấp, chống đứt và chống rối tuyệt đối đi kèm kết nối USB cũng như 3.5mm, tương thích hầu hết các hệ máy và mọi hệ điều hành.
---
Customers who bought this item also bought