SPECIFICATION
| | |
| --- | --- |
| Graphics Engine | AXRX 5700XT 8GBD6-WDH/OC |
| Video Memory | 8GB GDDR6 |
| Stream Processor | 2560 units |
| Engine Clock | up to 2070MHz with boost |
| Memory Clock | 14.0 Gbps |
| Memory Interface | 256-bit |
| DirectX® Support | 12 |
| Bus Standard | PCIE 4.0 |
| Standard Display Connecors | HDMI/ DisplayPort x3 |
| Customized Specifications | |
Feature Support
| | |
| --- | --- |
| OpenGL | Support |
| CrossFireX™ Technology | support (DirectX® 12/Vulkan™) |
| AMD Stream Technology | Support |
| AMD Eyefinity Technology | Support |
| AMD Hypermemory | |
Maximum Resolution
| | |
| --- | --- |
| VGA | |
| DVI | |
| DisplayPort | 4096×2160 |
| HDMI | 4096×2160 |
Power Specs + Board Dimensions
| | |
| --- | --- |
| Board Dimensions | 240mm*162mm*42mm |
| Minimum System Power requirement (W) | 700W |
| Extension Power Connector | Two 8-pin PCI Express Power connectors |
The entire information provided herein are for reference only.
PowerColor reserves the right to modify or revise the content at anytime without prior notice.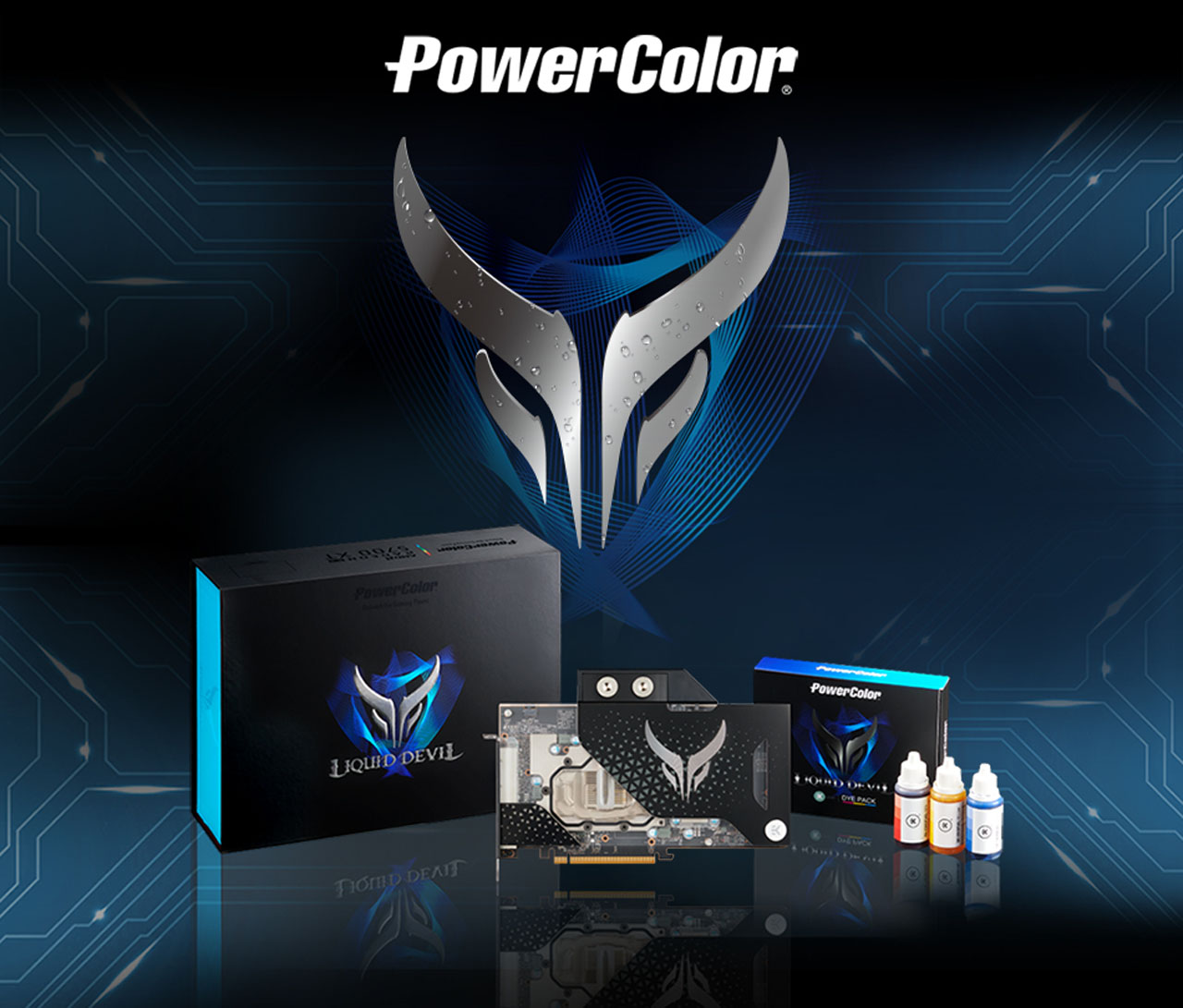 Liquid Devil Radeon RX 5700 XT
AXRX 5700XT 8GBD6-WDH/OC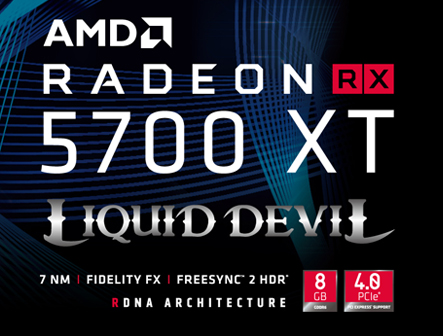 Unleash the PowerColor Liquid Devil 5700 XT
The Liquid Devil is a brand new liquid-cooled solution from our renowned Devil series. We have partnered with the EK water block professionals to perfect our Liquid Devil, bringing astonishing performance with zero noise at the lowest temperatures.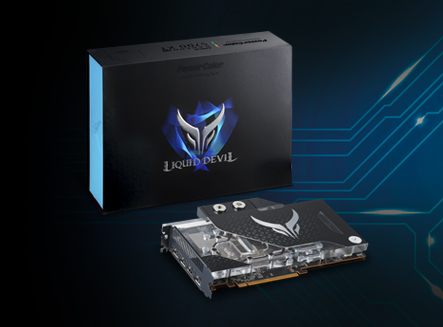 The Ultimate Craftsmanship for the Ultimate 5700 XT
Not only you have the guarantee of having the best water cooling but also all Liquid Devil cards have special selected GPUs to achieve the highest clocks. 1440p gaming performance with no compromise!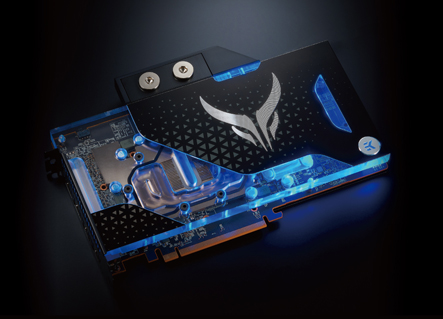 RGB
The Liquid Devil offers a better color range for more customization and personalization. With the acrylic design, lighting is enhanced, adding a mystic ambiance to suit any gaming mood you desire.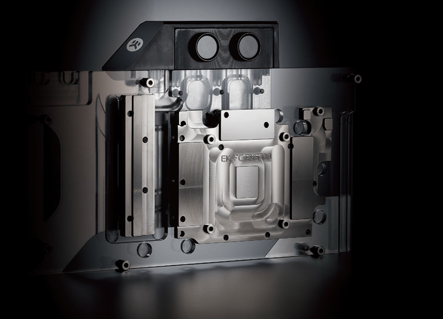 Nickel-Plated Base
The Liquid Devil, features a precisely engineered nickel-plated copper base. The copper base effectively increases heat-transfer efficiency, while the nickel-plated finish protects the copper base from corrosion while providing a sleek and stunning look.
More Than Just Liquid: Specially-Selected GPUs for the Highest Clocks
In order to maximize the potential of the PowerColor Liquid Devil, only the best 5700 XT GPUs which have been binned specifically for lower temperature and higher clock speeds have been selected, making sure that all Liquid Devil cards are able to hit the highest performance points.
In addition to the binned components, PowerColor has built the Liquid Devil with a new 12-layer PCB designed with 10 VRMs, utilizing DrMOS and high-polymer capacitors capable of handling over 300W of power. That's plenty of juice for anyone who wishes to utilize the Unleash BIOS to its full potential.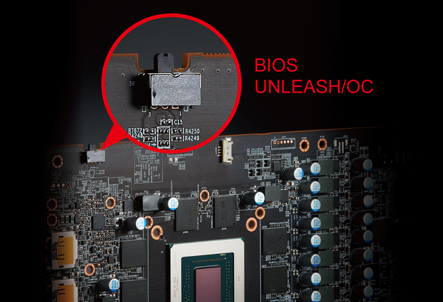 Unleash the Liquid Devil
Play with two modes of operation: Unleash for the highest clock performances, and OC for a stable OC performance balanced for better energy consumption.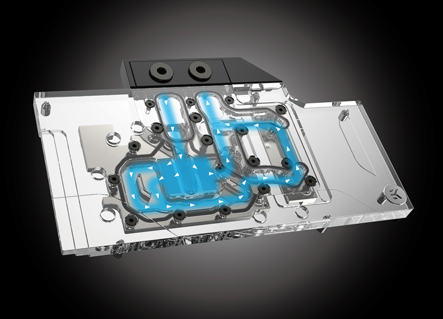 True Full-Cover Waterblock
The liquid-flow pathing covers the GPU, memory, and PWM as well as all other critical components, resulting in a superior thermal performance.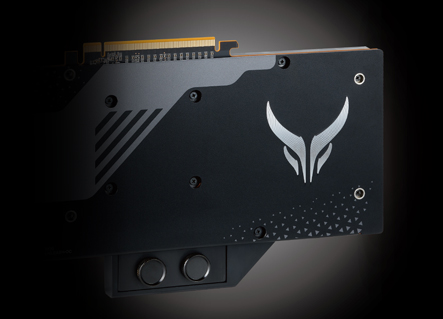 Backplate
The backplate is made from aluminum with a brushed hi-grade aluminum Liquid Devil Logo which, whilst protecting your investment, makes the Liquid Devil shine like no other Devil before it.
The Liquid Devil logo is brushed hi-grade aluminum which will shine like no other Devil before it, while still allowing the aluminum backplate to protect your investment.
Liquid Devil Dye Pack
The card comes with the Liquid Devil Dye Pack. This creativity pack will allow users to transform their clear or white CryoFuel coolants into beautiful, personalized, one-off colors.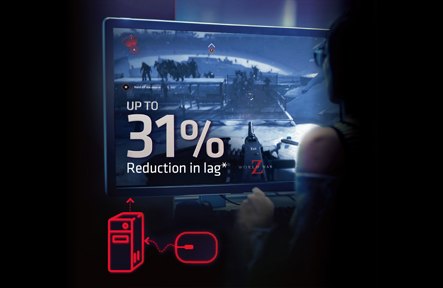 AMD Radeon Anti-Lag
When every frame counts and every click matters.
AMD Radeon Anti-Lag is the ultimate tool and a must-have feature for gamers and competitive eSport players.
Radeon Anti-Lag works by minimizing the amount of time between a gamer pressing a key or moving the mouse and having that response show up the screen.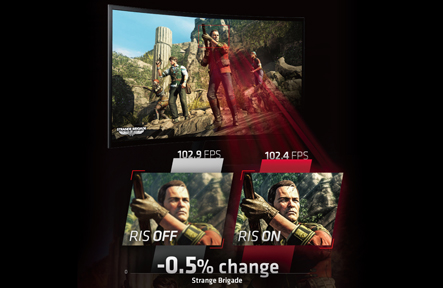 AMD Radeon Image Sharpening
Improved Image Quality with Virtually No Performance Hit
Radeon Image Sharpening (RIS) is a contrast-adaptive sharpening algorithm designed to intelligently enhance details to deliver crisp-looking visuals with minimal performance impact.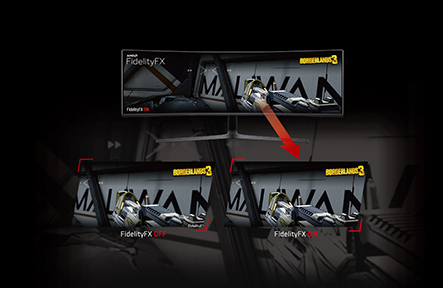 FidelityFX
FidelityFX is a collection of high-quality post-process effects that automatically collapse multiple effects into fewer shader passes to reduce overhead and free up your GPU for the visceral experience you demand.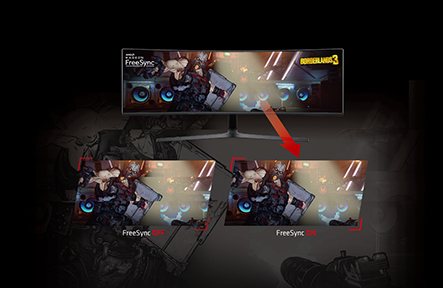 FreeSync
No Stuttering, No Tearing—Just Gaming
Radeon Freesync and FreeSync 2 HDR take full advantage of Radeon RX 5700 XT, bringing gamers the best stutter and tear-free gaming experience with higher refresh rates, lower latency and 10-bit HDR, available on over 700 monitors.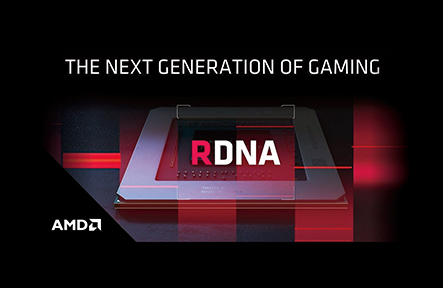 The New RDNA That Powers Your Games
Engineered from the ground up with superior performance and power efficiency, RDNA is the architecture powering AMD's 7nm gaming GPU, delivering 1.25 performance per clock compared to previous 14nm processors. Equipped with GDDR6 memory and featuring PCI Express 4.0 support, RDNA architecture is ready for the new generation of games.
About TUL Corporation
TUL is a leading supplier of AMD graphics cards under the PowerColor brand. We offer award-winning products based on our technology leading components, quality design and superb engineering. TUL employs more than 150 talents worldwide, with offices in China, Europe, Russia and USA to support over 300 channel partners and distributors in 50 plus countries.